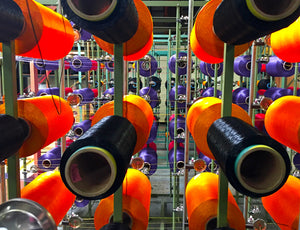 Distributor & Supplier of Webbing, Hardware, Buckles & Fabric
Webbing Plus is a distributor and supplier of high quality webbing material, hardware, buckles and fabric. We offer competitive prices and a large selection of webbing styles and types for just about any project.
We supply only the best quality material webbing, consisting of nylon and polypropylene. Different applications call for different types of webbing material. We will help you choose the right type of webbing for your project.
We can deliver custom parts for your application, if you don't see what you're looking for feel free to contact us and we will get you situated.
Webbing Plus is committed to helping you bring your next project to life, however big or small. We have a large inventory of many strapping materials, types, sizes and colors. We built our site to be easy to navigate, so our customers can quickly find what they need. Our ordering and check out process is a breeze. Contact for wholesale pricing